Our sock Guru
Meet Gordon Fraser, the mastermind behind TEKO's eco-friendly, award-winning socks. Hailing from Edinburgh, Gordon is not just the owner but the innovator shaping TEKO's yarns and designs. With 30+ years in sports biomechanics, footwear, and socks, his dedication to sustainable, high-quality socks has earned global accolades.
A passionate outdoorsman, Gordon's love for trail running, cycling, skiing, and the mountains drives TEKO's commitment to excellence.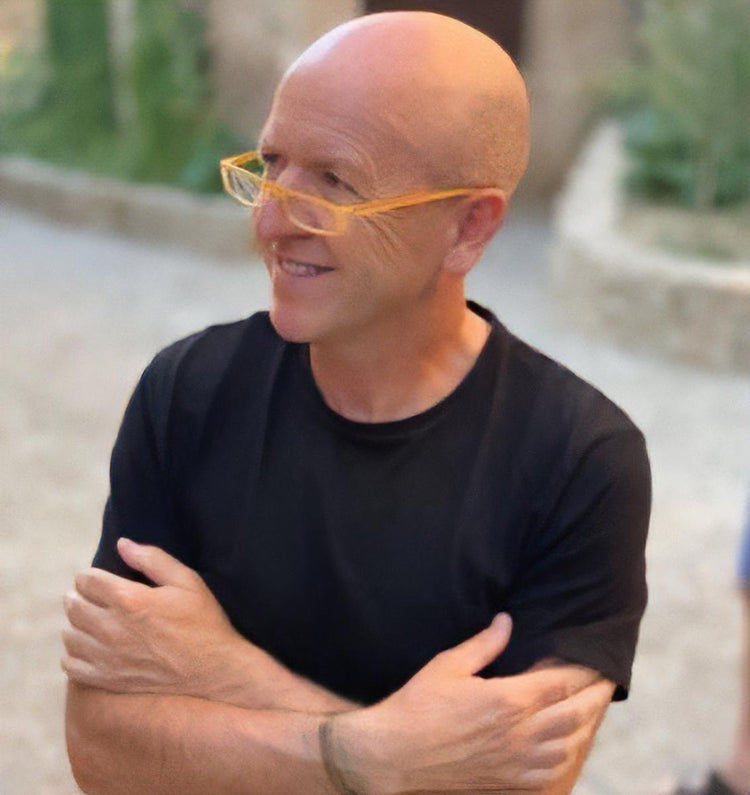 TEKOnology
TEKO socks are designed to be the go-between, between YOUR foot and YOUR footwear. A TEKO sock plays a crucial role in managing moisture, friction, comfort and performance. We do all of this and more by thinking about how we engineer our socks and acting on how this impacts the planet.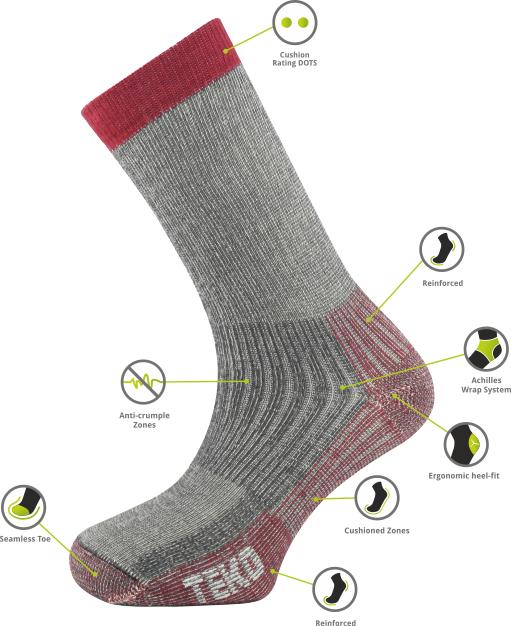 ---
Nothing would be possible without our incredible partners. These are the companies who we work with tirelessly and collectively to create the most planet friendly socks. Like TEKO they are on a continuous journey of discovery and improvement.

Please join our journey and if you want to learn more about our partners here is some information to assist you.
---
Patagonian Merino Wool
Patagonia is twice the size of France. It has a population of 2 million people mostly located around the coast. It is incredibly unmechanised or polluted. The region is a wilderness of mountains and vast grasslands and an ideal habitat for the merino flocks that we use in our socks. All of our merino wool is certified mulesing-free. It is transported by sea to Europe where the merino wool is treated without the use of any nasty chlorine or bleach to be shrink-resistant. This eco-friendly Bluesign certified process transforms our wool into a high performance yarn. We use merino wool in our Run, Hike and Ski collections.
More info
---
Econyl Regenerated Nylon
Econyl® regenerated nylon is a dream that became a reality after four years of tireless research and development by the Aquafil® group based in Italy.
Econyl® can be regenerated time and time again from old to new yarns. We use an ultrafine Econyl® yarn in our ecoRUN collection.
More info
---
Upcycling Used Bottles into Performance Yarns
The Newlife yarn is made from bottles collected directly after consumption in order to avoid the deterioration of the PET. The bottles are collected, processed and spun into a 22 micron fibre all within a very small area of Northern Italy. We use this superfine, recycled polyester in some of our Run, Hike and Ski socks.

More info
---
Lyocell An Environmentally Sustainable Fibre
Tencel Lyocell fibres help to maintain the environmental balance by being integrated into the natural cycle of nature. The fibres originate from wood which is a renewable raw material created by natural photosynthesis. Fibres are manufactured using an environmentally responsible production process and certified as compostable and biodegradable, thus they can fully revert back to nature. We use Tencel Lyocell in our Bio.d Outdoor collection.
More info
---
Easy Care Merino
The traditional problem with wool is it felts and shrinks during laundering. In the 1970's a nasty chlorine based treatment was developed to make wool machine washable. We do use a radical new solution: A plasma treatment which modifies the surface of the individual wool fibres altering the scales on the fibre surface that causes felting. We use the Nature Texx process for the merino wool used in our Hike and Ski collections.
More info
---
What does this standard mean?
If a textile article carries the STANDARD 100 label, you can be certain that every component of this article has been tested for harmful substances and that the article therefore is harmless for human health. The test is conducted by our independent OEKO-TEX® partner. In many cases the limit values for the STANDARD 100 go beyond national and international requirements. The criteria catalogue is updated at least once a year and expanded with new scientific knowledge or statutory requirements.
More info
---
Renewable Energy
All TEKO socks are produced using renewable energy based on seasonal availability at our factory which is based in the foothills of the Italian Dolomites.
---
Amni Soul Eco Nylon
Amni Soul Eco® is an enhanced polyamide 6.6 formula, developed by the research developments of the Rhodia-Solvay group, which enables garments to quickly decompose when they are discarded in commercial landfill sites. We use Amni Soul Eco in our Bio.d Outdoor Lifestyle collection.
More info